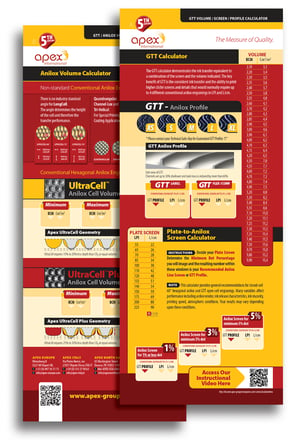 Request your FREE Anilox Volume Calculator
Choosing the right anilox volume and line screen for any job takes careful effort and time.
Our Anilox Volume Calculator quickly removes the guesswork out of anilox specification — and helps you starting printing right away.
Included in our 5th Generation calculator are specifications for:
GTT open-channel engravings;
UltraCell+ hexcell engravings; and
UltraCell conventional hexcell engravings.
We will send your easy-to-use calculator by post to the physical address you specify.